The Judie Aronson Social Justice Initiative committee is pleased to announce its award selections for the 2020-21 school  year.  This year's recipients are: Brooke Simons  – Hilton Head High School and Tyler Shrewsbury – Bluffton High School.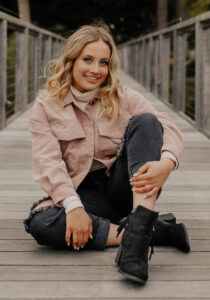 Brooke Simons advocated for inclusion of students with disabilities in social activities at Hilton Head High School, providing them with meaningful connections to the student body.  She re-started a dormant Project Unity into a school club with more than 100 members, then expanded it through a partnership with Pockets Full of Sunshine to create volunteer opportunities and raise funds for adults with special needs. Her future plans are to become an attorney advocate for special needs populations.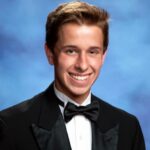 Tyler Shrewsbury started projects to assist students and families who struggled during the COVID19 pandemic, organizing a student led food drive that he expanded to the greater Bluffton community through social media, collecting and transporting more than 10,000 food items.  After spearheading the food drive, Tyler started a nonprofit organization to assist families in need.  He plans to continue to advocate for his community after obtaining an engineering degree in college.