Here are the winners of the 2019 Aronson Award, along with a brief description of their contributions to social justice.
Marlee Bremmer – Hilton Head High School: Marlee's award was presented based on her work helping survivors of human trafficking in Central America through the House of Hope. Her goal is to form and work with her own non-profit. Her motto is "Service over self."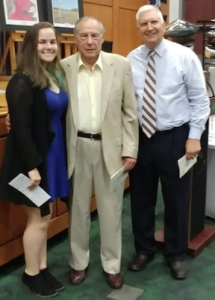 Rebecca Keating – Bluffton High School: After experiencing the after effects of the Holocaust in Europe and traveling to a Remembrance March in Poland, Becca is devoting her social justice efforts to fighting anti-Semitism in all its forms. She is one of 91 international interns with the StandWithUs organization.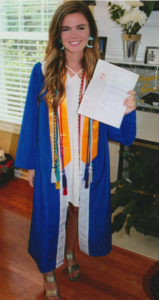 Isabel Long – May River High School: To earn the Aronson Award, Isabel worked in her community with Best Buddies, where she paired with a special needs' student at her high school, and with Compassion International. Her future includes studying health care and contributing to the needs of underserved communities both in our country and in others.